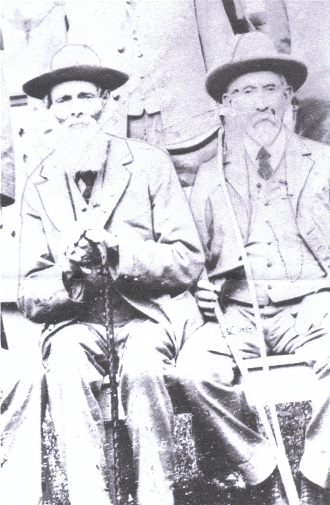 Captain Thomas Richard Stewart (right) of the 2nd Maryland Infantry, Co. "G".
Born in Bruceville, Talbot County, Maryland on November 23, 1830.
Admitted to the Pikesville Confederate Soldiers Home in Baltimore, Maryland in 1894.
Died on November 26, 1908 in (Pikesville) Baltimore, Maryland & is buried in Loudon Park Cemetery.